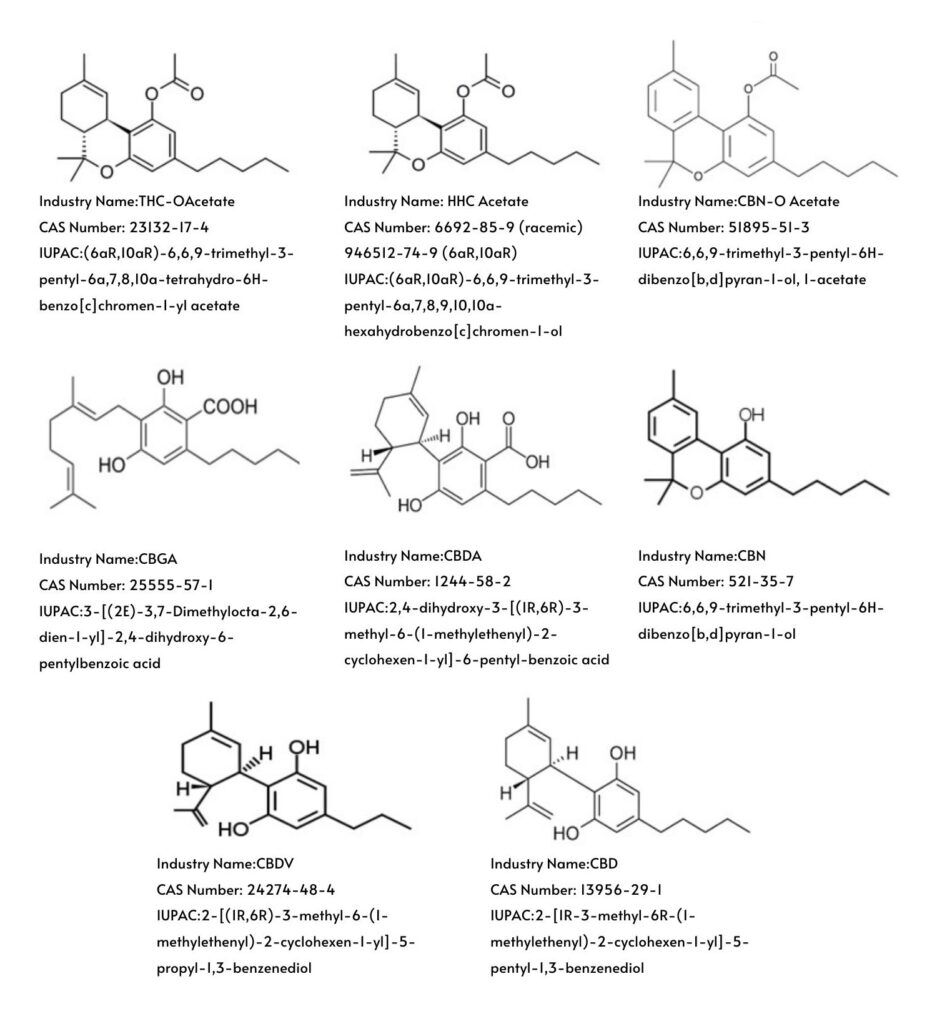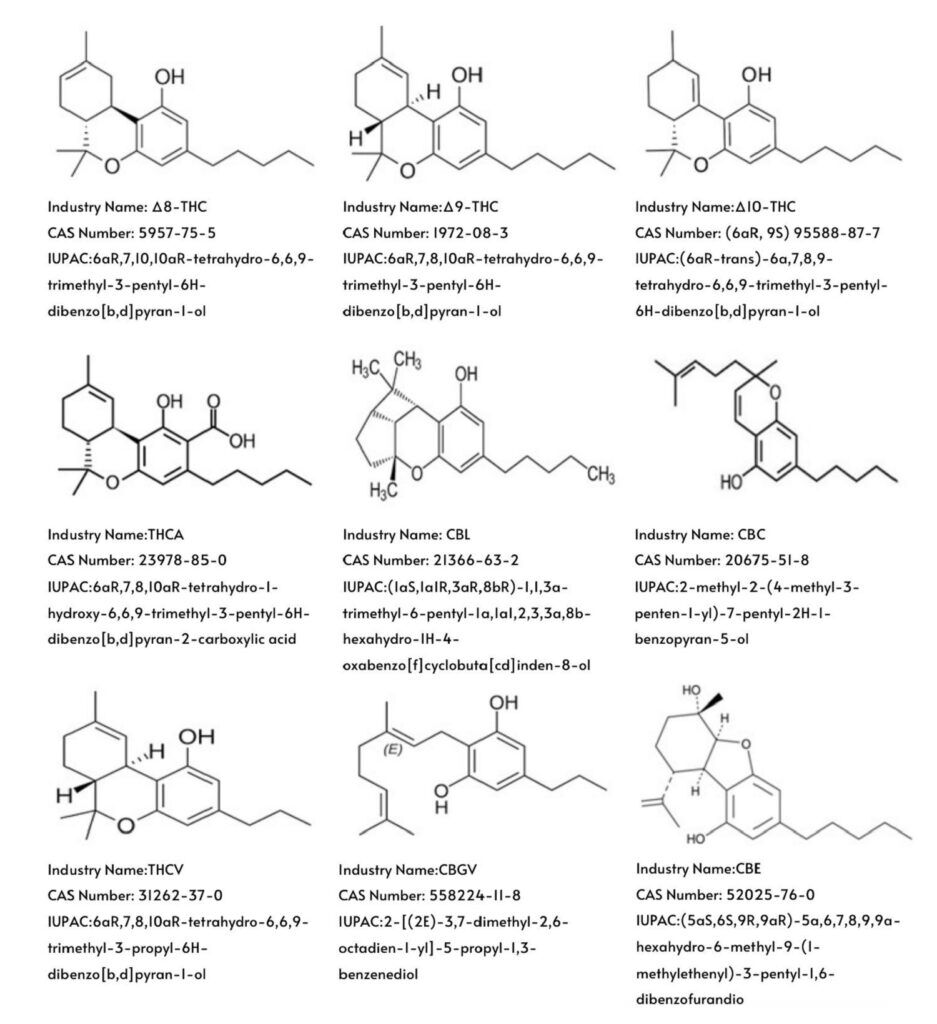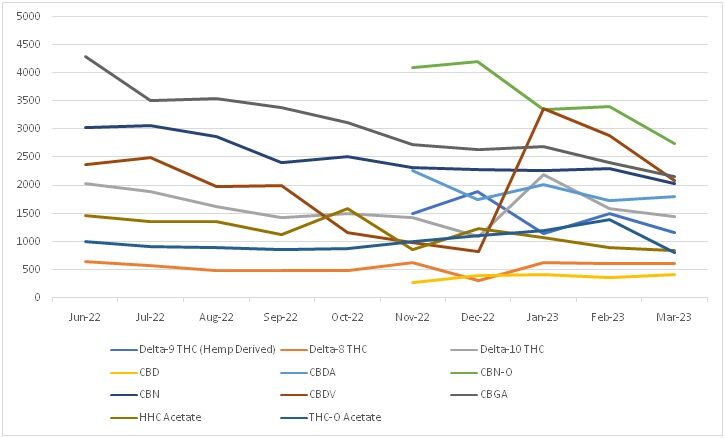 Based on our market observations, the price for almost every rare cannabinoid we track decreased. It was also observed that the prices of Delta-9 THC (Hemp-Derived) and CBN-O Distillate have experienced the most significant percentage changes. The price of Delta-9 THC (Hemp-Derived) Distillate has decreased by 22% from $1,900.00 in February 2023 to $1,174.75 in March 2023. Similarly, the price of CBN-O Distillate has decreased by 19% from $4,200.00 in February 2023 to $2,750.00 in March 2023. The prices of other products have also fluctuated during the period. For example, the price of CBD Isolate has increased by 13% from $265.00 in January 2023 to $401.67 in March 2023. CBDA Isolate and Delta-8 THC Distillate prices have also increased slightly during the period.
On the other hand, the prices of CBDV Distillate, THC-O Acetate Distillate, and CBGA Isolate have experienced significant percentage decreases during the period. Overall, our data suggest that the prices of cannabinoid products in the U.S. market are volatile and can fluctuate significantly within a short period. The changes in prices may be influenced by various factors such as supply and demand, regulations, and production technology advancements. It is essential for businesses operating in this market to stay up to date with the latest trends and make informed decisions to stay competitive.
*Disclaimer: Some of the text from this analysis was generated with an A.I. system.
Editors' Note: This is an excerpt from our Monthly Playbook. If you would like to read the full monthly playbook and join the thousands of others you can sign up below.